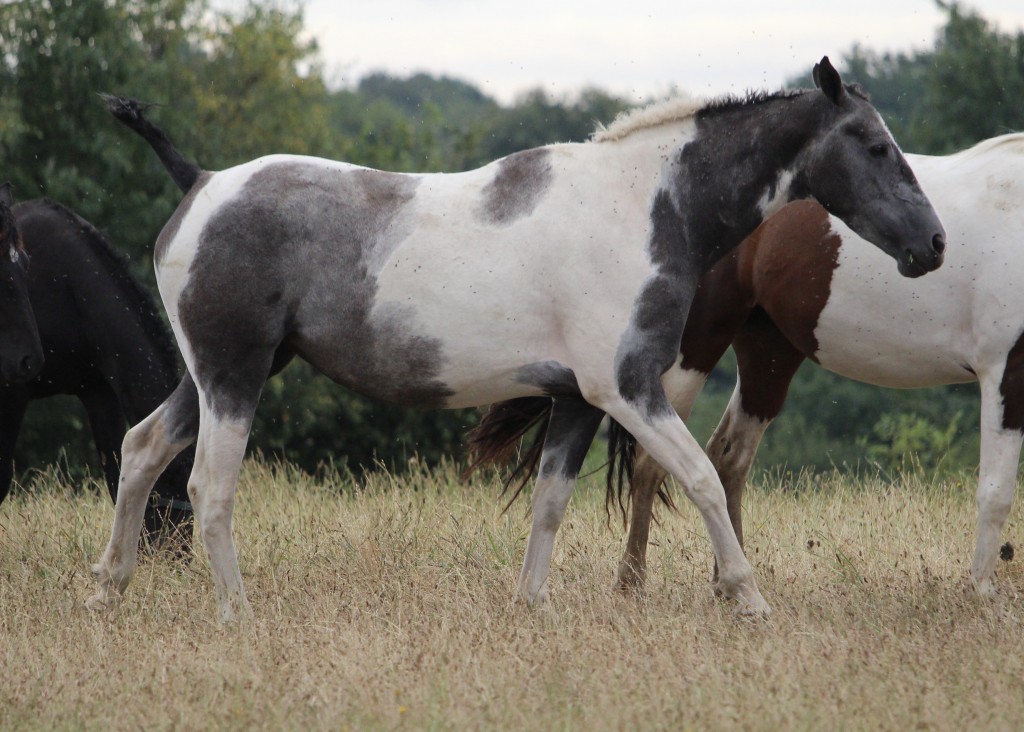 Description
Very nice movement passed on from both parents.
She proudly heralds the promise of her Spartacus heritage.
Manifests all the beauty, charm and ability of her exceptional parentage.
So much sport horse potential. very nice hard round hooves and sports.
A georgous curly coat all year long, shed mail and tail on suer. Her greying coloring is stunning and her personality dynamic and alluring.
Superb CURLY FOUNDATION FRISE, daughter of "BCF SPARCTACULAR SLPASHES" (2002 USA chap of dressage) predestined, to put work on it. Kind and voluntary, likes to give pleasure, of beautiful capacities and a future assured sport .
Hérédity