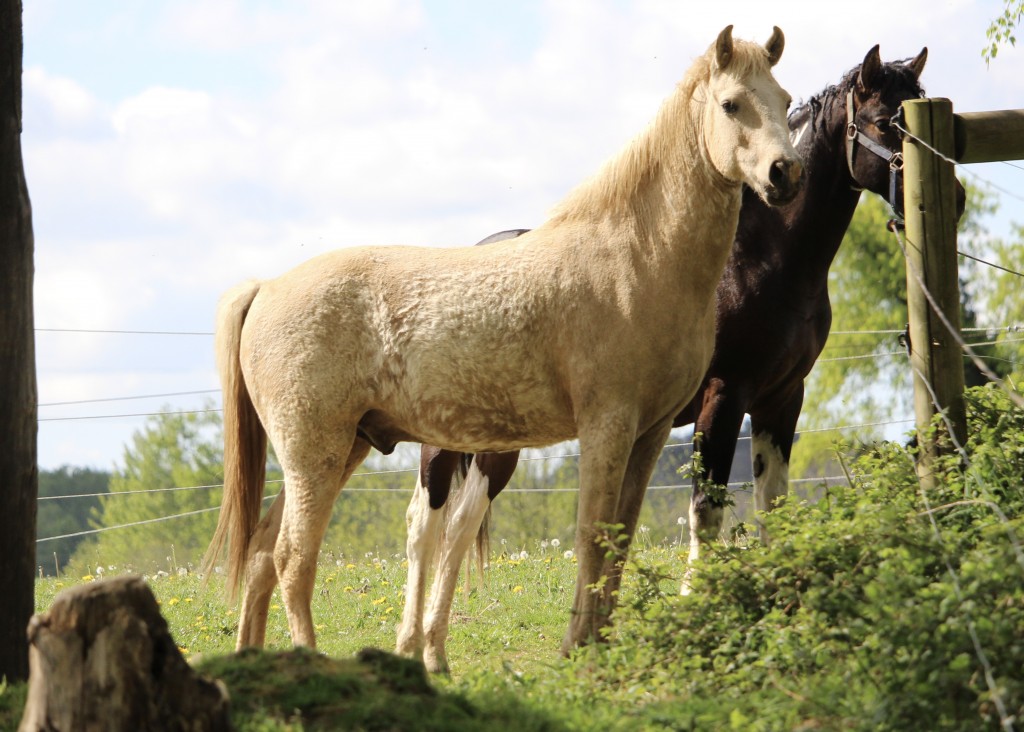 Description
GAITED CURLY HYPOALLERGENIQUE very promising !! Likes to work, he is respectfull of everything, very close to human, nothing surprises him. likes attention.
GAITED conformation perfect for who wants a light horse, a very expressive and fine head, large eyes and very curled eyelashes. He retains a light tail and mane throughout the year. Superb aerial locomotion, naturally gaited (fox trot and running walk), respects the buttons when he is at work. Eyota is a tender heart, generous in his work... impressive in flexibility and spring!
Rustic, He lives in the meadow all year round.