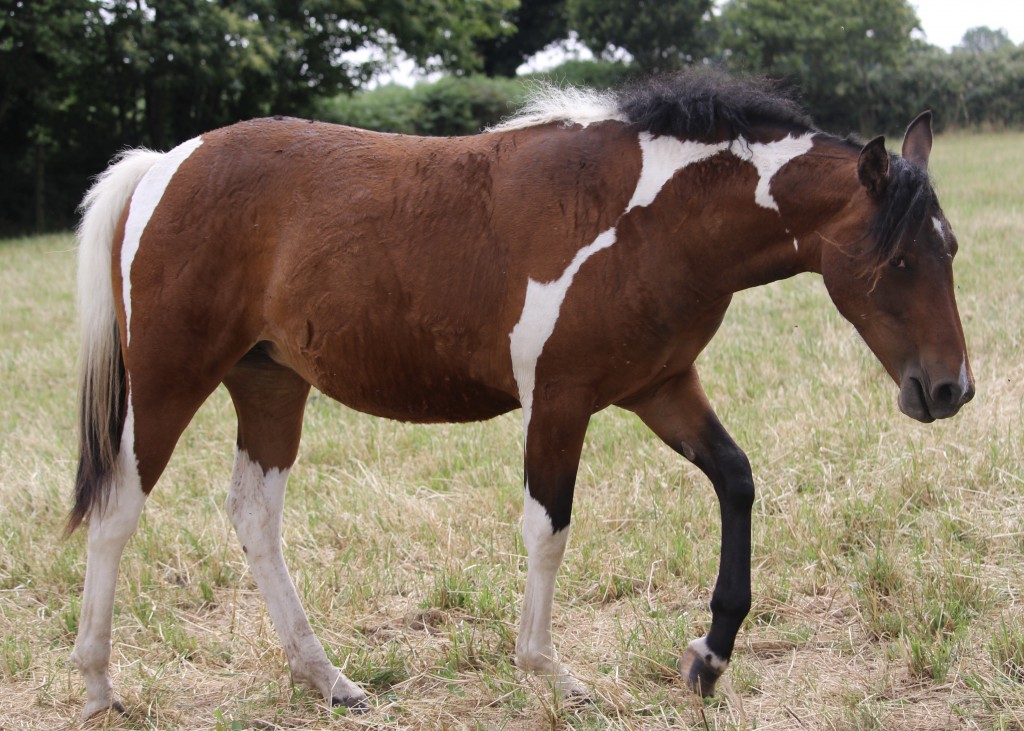 MAKAWEE SHATI OF JAK (2023 SOLD NL)
7800 € excl. taxes

( 5,5% ou 20% )
Gender : Female
Birth date : 05 avril 2022 (1 Years)
Place of birth : JAK CURLY
Final size : 155 cm
ICHO : 2380 D
SIRE : 22723699 B
:
Nice curly filly, from ATILA SPLASHES OF JAK (BCF Sparctacular Splashes line) and OAKESMUIR SHADOW (Damele and Colonel Austin)
Perfectly compatible and offered AS A COUPLE WITH MEOKANEE HERM OF JAK in this case less 10%
Since 01/01/2023, activities related to breeding (Breeding sales, stud fees and breeding accommodation) are subject to 5.5% of TVA instead of 10%. If you intend to reproduce, you will have to sign a certificate archived by us.
For any other destination the rate of 20% is applicable.
Description
Nice CURLY mare. Already shows a calm and cold temperament.
Perfect confident horse for a nice family, or for a breeding program !

Like her full brothers and sisters, Makawee delighted us! They all have a mind of love, they are all of good conformation.

She will be the ideal outdoor horse, will be strong and carrying... go-anywhere like her Mare!
Let her grow even more to tell more about her!
MAKAWEE means "Earth" and "the first arrival" in Sioux, she was our first 2022 born and opened the birth ball !
ICHO and French registered