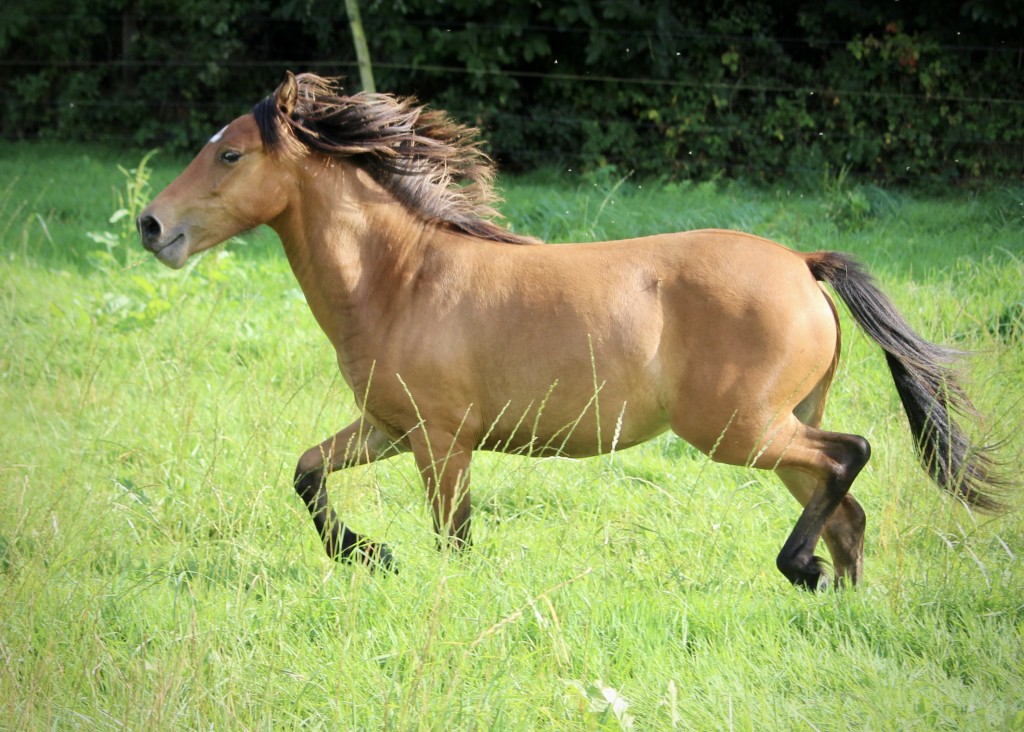 MELODIE UNC OF JAK (2023 SOLD FR)
3200 € excl. taxes

( 5,5% ou 20% )
Gender : Female
Birth date : 11 juillet 2022 (1 Years)
Place of birth : JAK CURLY
Final size : 130 cm
SIRE : 22244399 E
:
COULD BE SALE WITH HER MOTHER HAIRBALL DE L'ARROS
In this case offer of -10%
Since 01/01/2023, activities related to breeding (Breeding sales, stud fees and breeding accommodation) are subject to the reduced rate of 5.5% instead of 10%. If you intend to reproduce, you will have to sign a certificate archived by us.
For any other destination the rate of 20% is applicable.
Description
RARE ! ???? 2022 LANDAIS PONY MARE
Rare French breed pony from Aquitaine. will be +-132cm
Intelligent filly with full papers, by the excellent stallion "Uncroyable de l'Arros"

The LANDAIS breed is a very limited French lifestock.
These ponies have great sporting abilities, they are athletic, very fine in their work. Often used in jumping and dressage. Can be quite suitable as a family confident pony !!


Good to know
Color : Bai
Bare foot
:
Disciplines :
Hiking
Leisure/Family
Reproduction